NEWS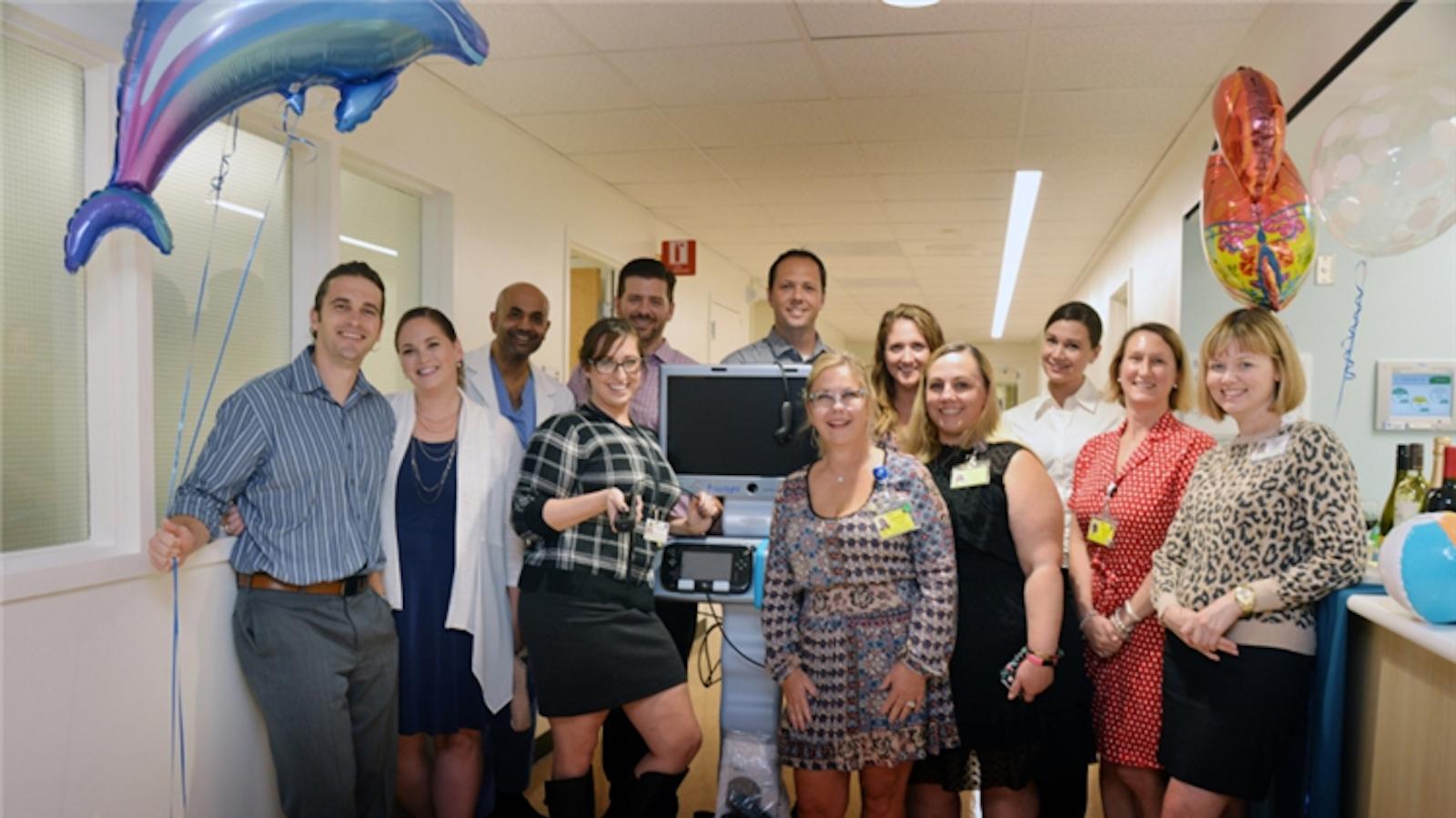 Local Physicians and Professionals Donate Fun Centers to Pediatrics
The Torrance Memorial Pediatric unit recently made a debut of its new location, presenting patients and staff with a number of fresh new features. One such addition is two highly-anticipated Starlight Fun Centers, donated by the Young Physicians and Professionals Alliance (YPPA).
The Fun Center is a mobile entertainment unit, fit with a Nintendo Wii U game console and platforms such as Netflix and Hulu. Pediatric patients will have access to family-friendly video games and movies that can easily be moved from room to room.
YPPA members organized this gift to promote the best possible patient experience for children and young adults. The group has long supported the hospital in different areas, and the new Fun Centers are the latest indication of its commitment. Thank you to YPPA for providing our young patients with this exciting gift.
YPPA strives to make a positive impact on the Torrance Memorial community by hosting unique social events and philanthropic activities. Through yearly donations and their annual Casino Night fundraiser, YPPA has been able to support a number of meaningful services at Torrance Memorial. For more information about YPPA and how you can join, visit www.torrancememorial.org/YPPA or contact Danielle Boujikian at 310-257-5729.